Grow your church online and in person using social media
Outreach Social is the #1 social media management platform and the only platform that provides automated social media management, custom post scheduling, and 3,000+ graphics made for churches. Engage your followers and friends with biblical and inspirational content on a daily basis without having to do all the work!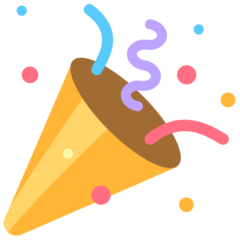 All of this for only $19 per month!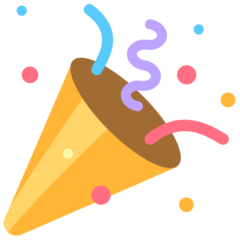 Easy setup • Cancel any time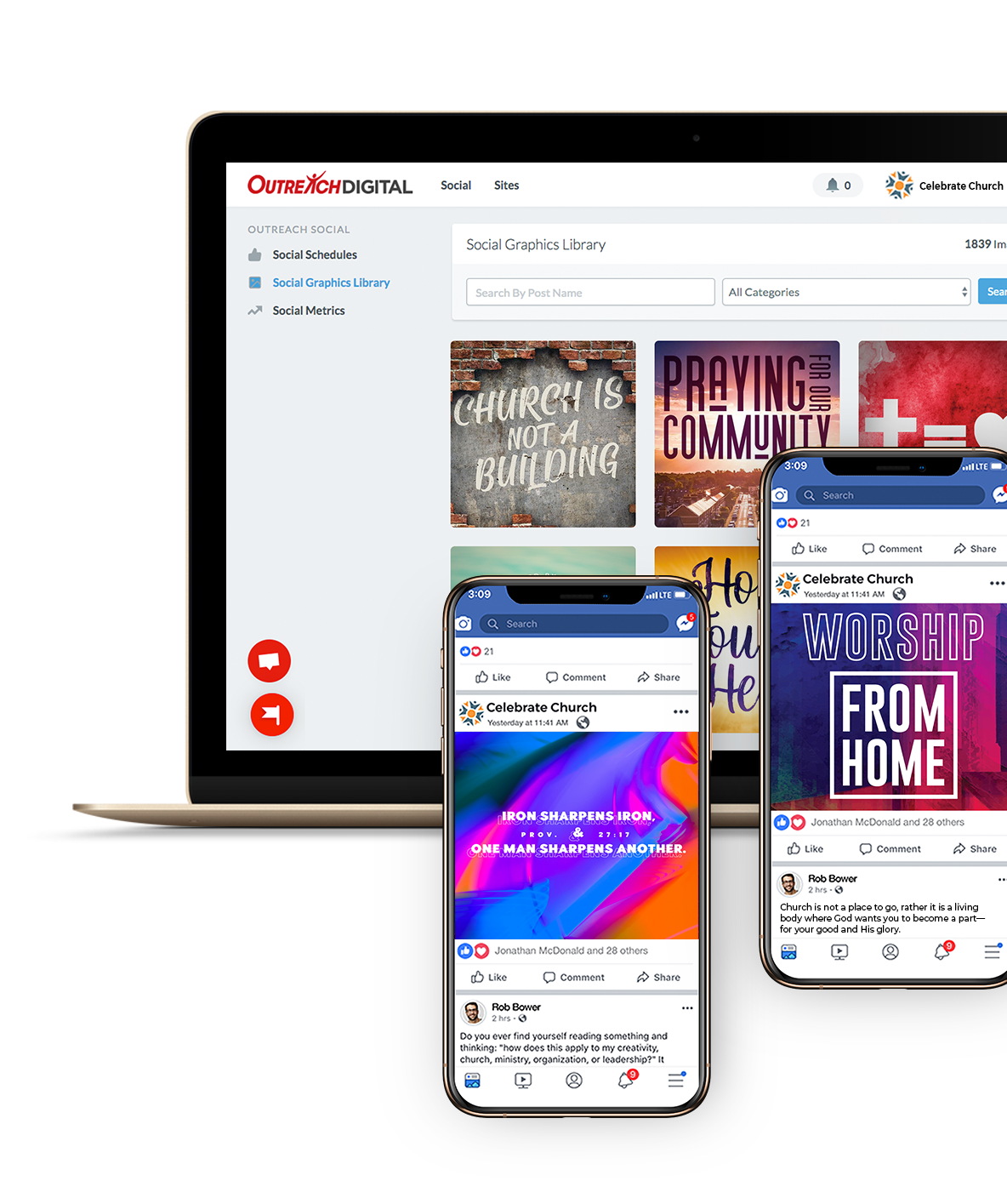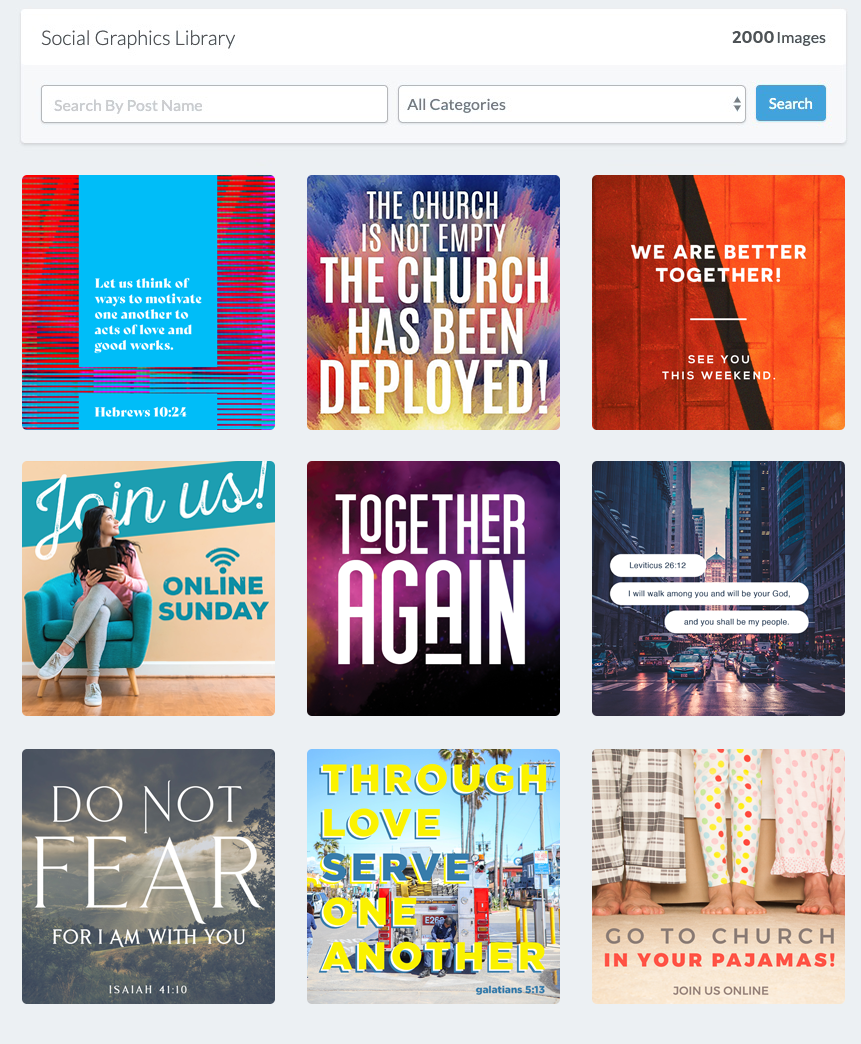 Graphics Library with Unlimited Posts and Downloads
Get immediate access to a growing library of over 3,000+ graphics and upload your own graphics to use on Facebook, Instagram, and Twitter. Our graphics team knows how to design posts that will increase your social engagement and therefore reach more people with your message. See a graphic you like, you can schedule it to post directly from the Social Graphics Library. The library includes graphics to promote various church events and designs that match many Outreach campaign designs. Churches are finding that Outreach Social can save them thousands of dollars by not having to hire a designer or a social media coordinator.
Preview Graphics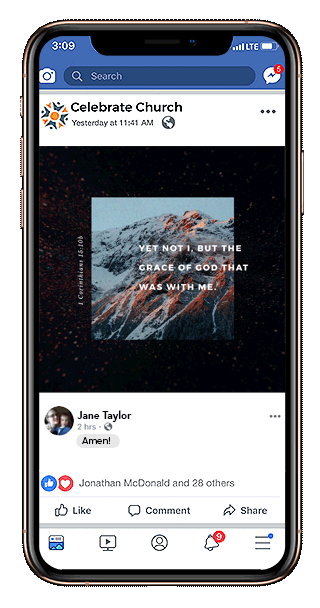 Effectively Connect with People During the Pandemic
You've got a million things on your plate to run your church in this new reality. You know you need to connect with people in a real way online, but you don't have a large team - that's where Outreach Social solves your need. As you've seen in the most recent Barna survey, 32% of Christians have stopped attending church either online or in person. We'll help you reconnect with them, strengthen engagement with your tuned-in base, and engage with those who are looking for hope and just haven't found your church yet.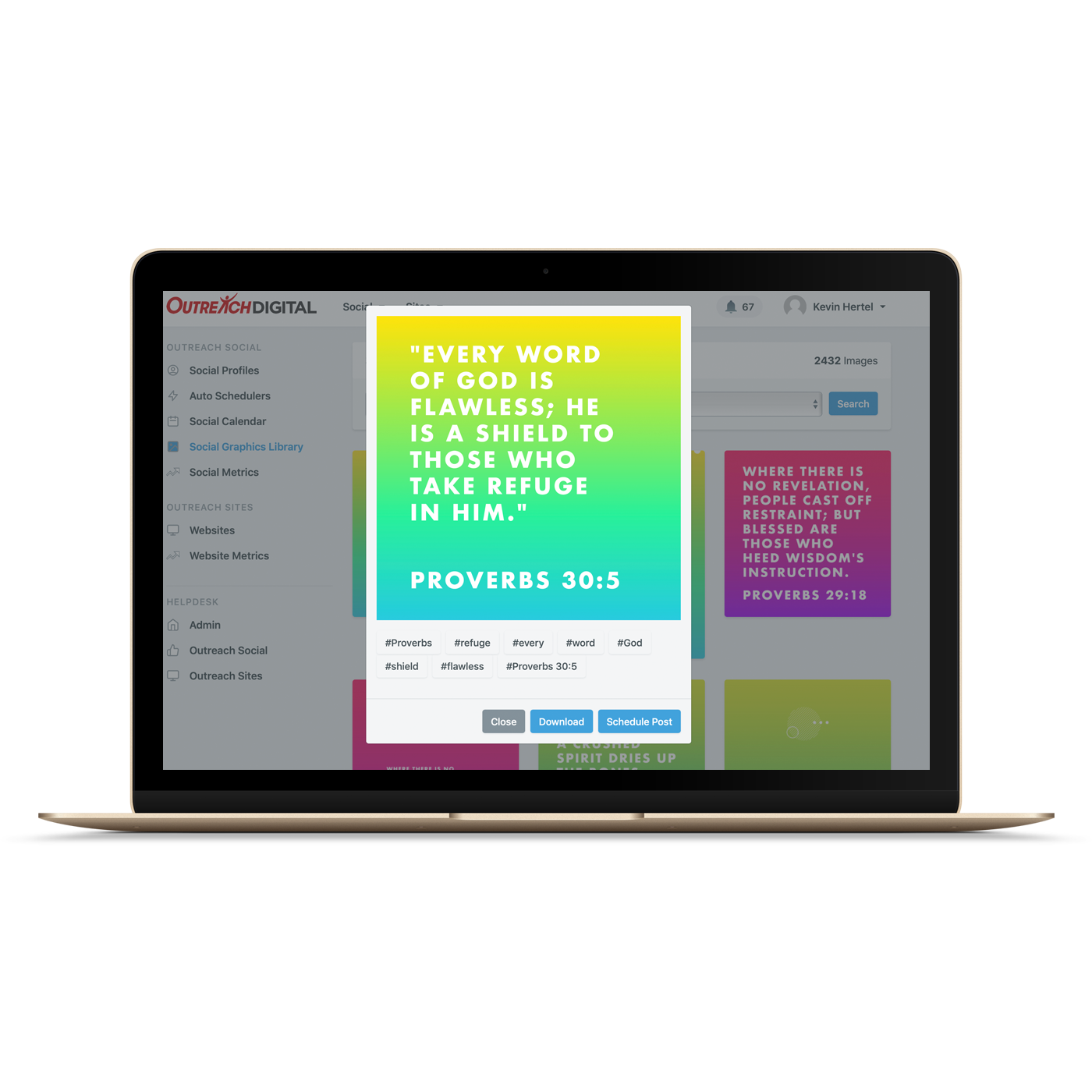 Schedule a Year's Worth of Posts in Minutes
In just a few minutes you can choose the types of posts and days of the week that you want Outreach Social to auto-post for you on Facebook and/or Twitter. This will save you time and has been shown to at least triple the number of likes, shares and comments on Facebook - we guarantee it! Every post is randomized from the large library of graphics and can include your logo and custom description to guarantee every post is unique to your church. View and edit your scheduled auto-posts week by week up to 30 days in advance to see what posts are scheduled to go out to your social media profiles.
Personalize Every Graphic with Your Logo
Only Outreach Social has a logo personalization feature. Upload your logo once into the system and after that, every post and download will include your logo. When your posts are shared by your church members, others will see your logo on the posts. Our exclusive system even knows where to put your logo on each graphic and whether it should be black or white.
Growth from Outreach Social
2716 added impressions in last 30 days
Weekly Reports to Watch Your Engagement Grow
Each week we send you a report that shows the likes, shares and comments on every post on your Facebook page. You will easily see what posts are receiving the most amount of engagement and how your social engagement has grown since you started Outreach Social. Every number represents a person God loves.
Pricing
During this unprecedented season, reach more people online through a new website, social media solution or both!
Social
$ 15 /mo $ 19 /mo
billed annually monthly
Exclusive 3X increase in social engagement guarantee
Automated Social Posts with your logo
Unlimited downloads of 3,000+ social graphics
Schedule uploaded or Outreach posts directly from the graphics library
Easily view, schedule, and change posts with the new Social Calendar
Ready to use posts for all your church events
Weekly emailed reports showing the increased engagement
Premium support
Questions & Answers
These are our most frequently asked questions about Outreach Social.
What makes Outreach Social different from other similar services out there?
Outreach Social equips your church members to share faith based posts on their own feed. The graphics in our library are tested and proven to be highly effective for engagement. Our pricing can't be beat especially when compared to other popular scheduling platforms that do not even include graphics. Our Customer Service team has years of experience working in Church communications and understands the need for quality content. We are here to support you every step of the way - And we understand the needs of your church! We can help you increase your social engagement by 3x!
Do I have to download the graphics to post them to Facebook and Twitter?
Nope! Outreach Digital posts are automatically posted for you! No need to worry about setting post reminders - once you set up your social schedule, we will begin posting to your page. You can also search the library of 2500 graphics and with a click of a button put the post in your Social Calendar to be automatically posted for you.
Can I select when graphics get posted?
Graphics can be posted any day of the week that you select and you can schedule more than one post a day. The social schedule feature will automatically select posts for you that you can edit and you will always have the ability to go into the library and schedule posts to your calendar.
Can I upload my own graphics?
Yes, you can upload your own graphics from the My Graphics page. These graphics can then be scheduled to be posted across your social media pages.
Can Outreach Social post to a group page or personal Facebook account?
Outreach Social can only post to Business pages. If your church has a group page, it's pretty easy to set up a business page and link your group page to it. Business pages are public so it's easier for your community to find you and you can continue to use your Group page for more private discussions.
Are the posts coming from Outreach Social or our Facebook page?
Daily posts come from your church's Facebook page. During the signup process, you give Outreach Social permission to post on your behalf and to report on the data, but give no other permission or controls of your Facebook and Twitter page.
Can I put my logo on my posts?
A logo can be added when you create your Auto Scheduler. Uploading a logo will place it on any of the posts that auto post to your church page according to your schedule.
How often can I change my schedule and post categories?
You can change your schedule and post categories as often as you would like! We encourage you to log into your Outreach Digital Account at least twice a month as new graphics are added and your analytics are showing how your Facebook page is growing.