Social Media and Website Solutions to Grow Your Church
Outreach Digital makes it easy for your church to reach your community online through automated social media and church websites.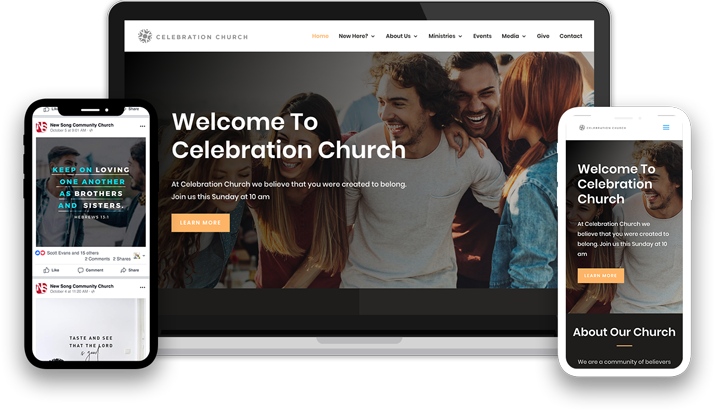 Your community is online.
Build relationships and grow your church with powerful tools designed with churches in mind.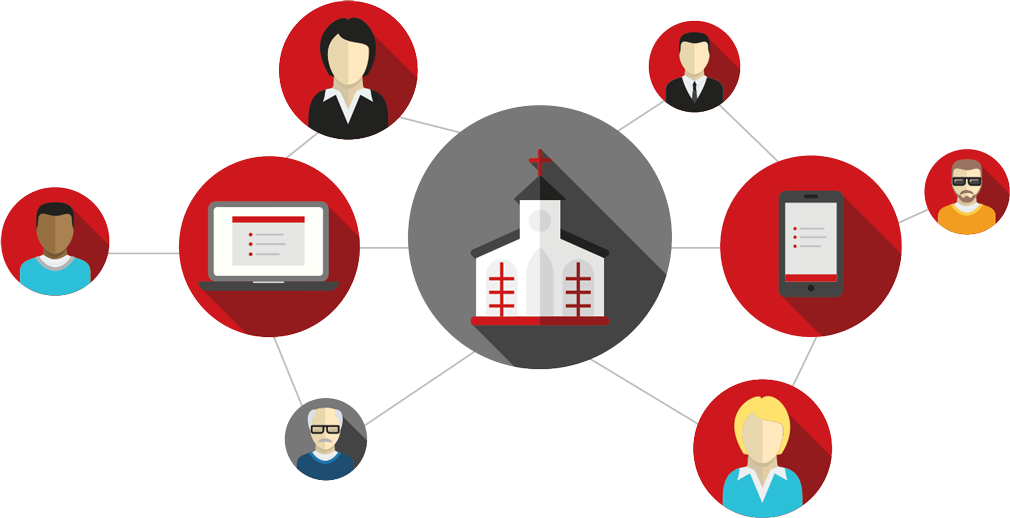 Increase your Facebook engagement 3x in only 10 minutes
Instead of hiring a graphic designer and social media manager, Outreach Social provides you with professionally designed, automated, social media posts for as low as $15/month.
* Free with Outreach Sites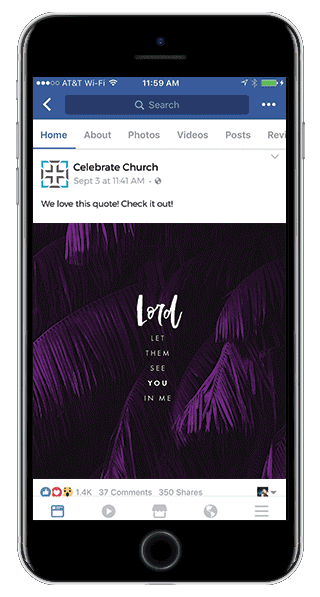 Easy To Use, Professionally Designed Church Websites With Free Migration
Outreach Sites is the only platform that provides an integrated social media and website solution for as low as $40 per month.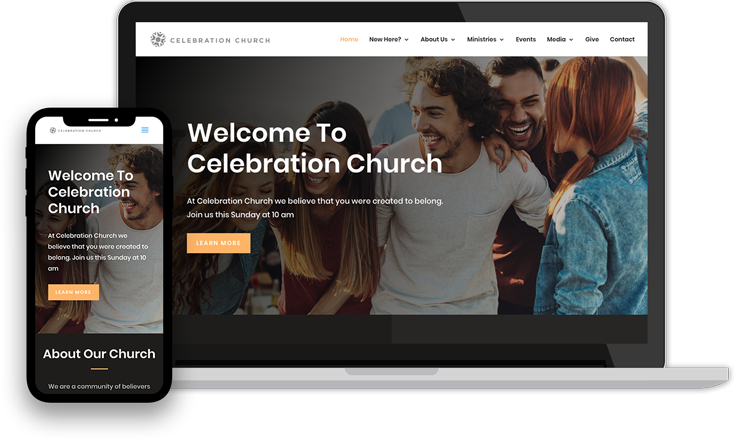 The Power of Outreach Digital
With over 20 years of experience helping the Church reach it's community, Outreach developed Outreach Digital as a digital marketing platform to help your church grow through your social media and church website.
All in one platform
Combine the power of social media with the necessity of a church website into one easy to use suite.
Designed to save time
Outreach Digital is designed to help you spend less time working on your website and social media, and more time making an impact in your community.
Customer service focused
Our team wants to see your church succeed. We'll help you build a great website and increase your social media presence. We're real people available through chat, phone, or email.
More than just a product
The world of digital outreach is constantly changing. Our team will help you stay up to date on the current trends through webinars, newsletters, tutorials and more.
Start Using Outreach Digital Today!
Try out Outreach Digital for FREE for 14 days. In less than 5 minutes, get your first post from Outreach Social and get started building your church's website!
Pricing
Join over 1,000 churches in expanding your reach with church digital marketing solutions from Outreach Digital. Every plan comes with a 14 day free trial.

$ 15 /mo $ 19 /mo
billed annually monthly
Daily, automated social media graphic
Choose your own categories
1 Social Schedule connected to unlimited Facebook Pages
Premium Support
Exclusive social media best practices resources, webinars, and more
More Info
Start 14 Day Free Trial

$ 40 /mo $ 49 /mo
billed annually monthly
Free Website Migration (annual only)
Membership
(with 3 Social Schedules)
Church Website + 2 Subdomains
Unlimited Storage, Pages, & Visitors
Sermon Manager
Events Calendar
Outreach Stock Image Library
Premium Support
Access to tutorials, website best practices, webinars, and more
Start 14 Day Free Trial
Looking to try Outreach Digital for FREE?
Every new user receives a 14 day FREE trial where you can start receiving daily, automated social media graphics and start building your church's website immediately.